EU CCS Storage Research Projects Science-Policy Showcase
STEMM-CCS, in collaboration with other CCS storage research projects, is holding a Science-Policy Showcase on the 10th September 2019 in Brussels.
The event will bring together EU Horizon 2020 and ACT funded storage-focused CCS projects to share their latest research and development results, particularly those relevant to energy, environment and climate policy. In addition to talks from the projects, there will also be discussion sessions and an accompanying exhibition. For more details, see the flyer below.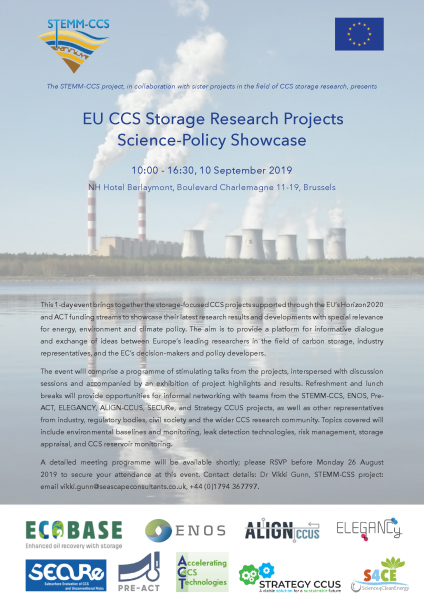 Numbers are limited so please contact Dr Vikki Gunn (vikki.gunn at seascapeconsultants.co.uk) by Monday 26 August to reserve your place at the event.