The main event - the story so far
It is now three weeks since the first of our ships, the RRS James Cook set sail from Southampton to the main release experiment site in the North Sea. Shortly afterwards, the RV Poseidon set sail from Kiel to join the party.
There has been a lot of activity in those last three weeks – all of which can be read about in the expedition blogs at stemmccs.blog and on our twitter feed @stemm_ccs_eu. However, here's some brief highlights.
The gas tanks containing the liquid CO2 and gas flow control system were deployed on the seabed. The bespoke Cellula Robotic rig was deployed and the pipe successfully placed under the seafloor sediments

Left to right: gas tanks on seafloor, launch of Cellula Robotics rig, ROV ISIS launch
The Gavia AUV has completed several missions gathering lots of data including seafloor images.

Launching and recovering Gavia with the Goldeneye oil platform in the background
The ROV and its team have been very busy with up to four dives a day deploying and retrieving equipment and collecting samples. Lots of newly developed technology and equipment has been places on the seafloor to take measurements before and after the gas release.

Left to right: hydrophone wall, new baseline lander, benthic boundary lander being deployed with optodes in background,microprofiler on seabed.
And the best bit – we have bubbles!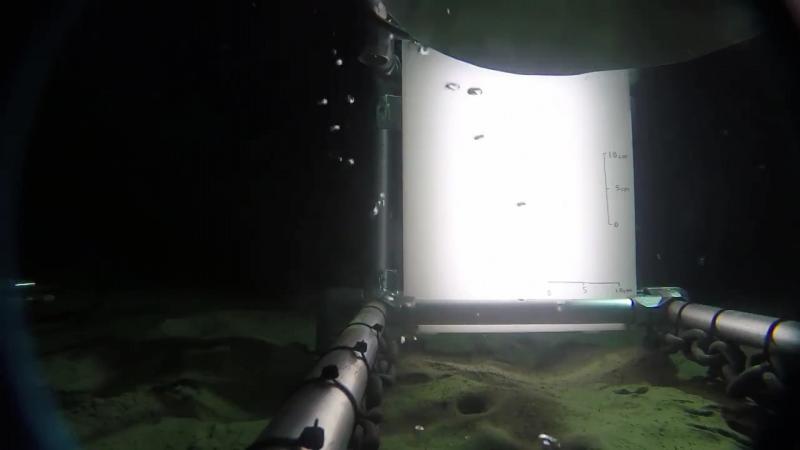 Optical lander with bubbles in the foreground
Images courtesy of Ben Roche, Doug Connelly, Chris Pearce and ROV team