RV Maria S. Merian departs for first STEMM-CCS cruise
The German research vessel Maria S. Merian has departed for the first cruise of the STEMM-CCS project. The R/V Maria S. Merian left on Saturday 29th April from Empress dock outside the National Oceanography Centre in Southampton heading for the Southern Viking Graben.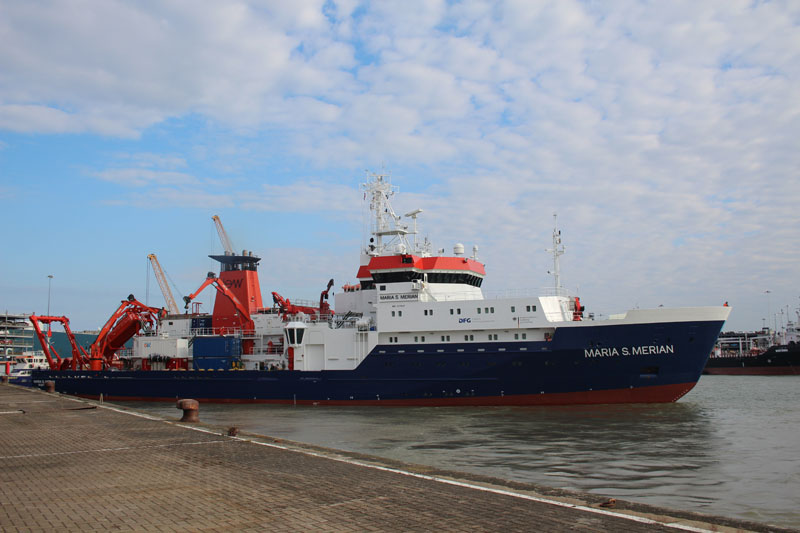 The first leg of the cruise will concentrate on collecting geophysical data to investigate chimney structures. Data includes high resolution 3D seismic data, very high resolution sub-bottom profiler data and ocean bottom seismometer data and controlled source electromagnetic (CSEM) data (see newsletter article for more in depth information).
The ship will then sail to Aberdeen where the some of the researchers will leave to allow geochemists and the BGS (British Geological Survey) rock drill team to join the ship. The rock drill RD2 will be loaded onto the ship and the second leg of the cruise will depart for the same location as Leg 1. Here, sediment cores will be retrieved to allow sampling and analysis to look for evidence of fluid flow and comparison with the geophysical data. The ship will return to Southampton at the end of May.
To read more about the cruise as it progresses, check the blog from some of the scientists on board.